Introducing tag icons
You can now enhance your tags by adding icons to them! These icons will be visible in all places where the tag is displayed.
Custom icons on questions tab: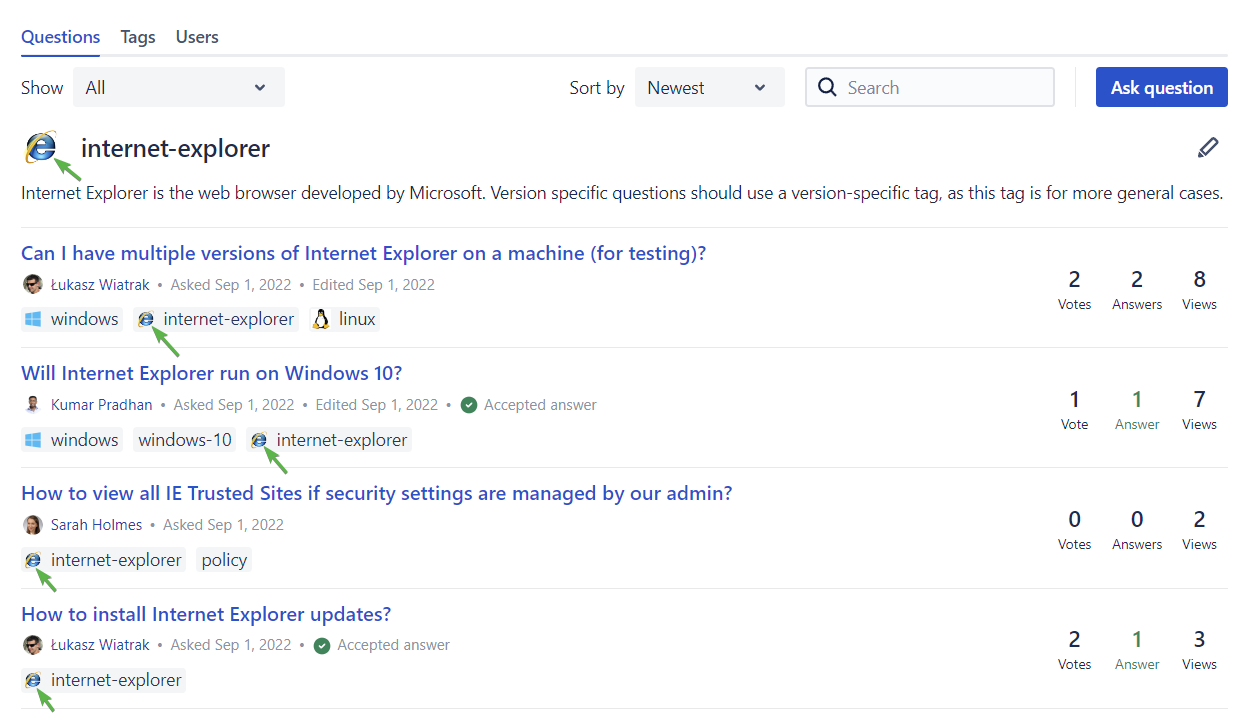 Custom icons on tags tab:

Uploading tag icons
You can easily add an icon to the tag by editing it. We have added another tag icon upload field for it: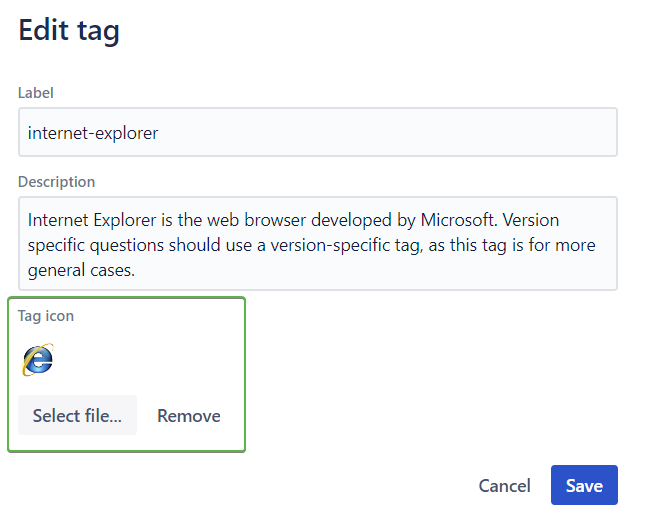 Tips & tricks
What icons to pick
Best looking tag icons are ones with transparent background, with same width and height, resolution of at least 32x32 pixels, and not too big (so they they will be loading quite fast)
Supported image formats
All standard formats: jpg, png and gif should work fine. More rarely used image formats might be not supported.